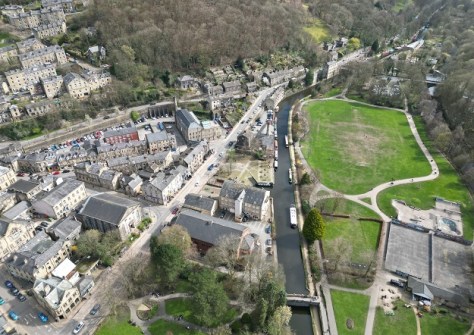 A new report released by the UK's Geospatial Commission recommends that government policies relating to land use should be supported by a new taskforce and innovative data analysis.
Such a Land Use Analysis Taskforce would "assess the potential to reconcile competing demands for how we use our land to meet national priorities — such as those relating to infrastructure, housing, agriculture and the environment — with the land available in the UK," according to the Commission.
The report opines that better data can be "used to drive land-use decisions that drive growth, while also protecting the environment, adapting to climate change and achieving net zero emissions".
It also says that land use is "fundamentally a spatial challenge," noting that some land cannot be used for multiple purposes while in other instances it can (such as rooftop solar energy). The report considers multi-purpose opportunities in six sectors: energy, housing, biodiversity, food, water and transport.
"As we face new economic and environmental pressures, we need to make smart choices to get the best from our land," said Viscount Camrose, Minister for AI and Intellectual Property at the Department for Science, Innovation and Technology.
"We should capitalise on advances in data science and modelling technologies to help us bring together data from a range of sources, and present it accessibly, in order to support better use of land."
The report makes four recommendations:
Establish a Land Use Analysis Taskforce to bring together cutting edge data and scientific expertise to assess competing land use pressures, ensuring national priorities are delivered within the land available in the UK
Champion market innovations that help visualise and deliver how we can achieve better land use decisions
Strengthen the links between land use policy design, academic research and industry practice
Develop a standard approach to classifying key land use data to improve how we can link data about land.
The recommendations are based on input from experts and findings from the UK's National Land Data Programme (NLDP) regional pilots, which explored how data analysis and modelling could support local decision making, such as through prototype decision support tools, using AI techniques to test local land use change scenarios, and combining disparate datasets to generate new insight.