NavVis, the global leader in reality capture and digital factory solutions, has recently announced the launch of NavVis VLX 3, the new cornerstone of reality capture and the next generation of their flagship wearable mobile mapping device.
Precision, accuracy, and reliability are the core principles of reality capture. And despite rapid changes, tighter budgets, and complex projects with stringent requirements, geospatial professionals are still expected to do more – scan more, process more, model more, and offer more – with less.
With that in mind, NavVis VLX 3 was developed to further expand every surveyor's scanning, processing, and modeling capabilities by drawing on the established power of software and the cloud.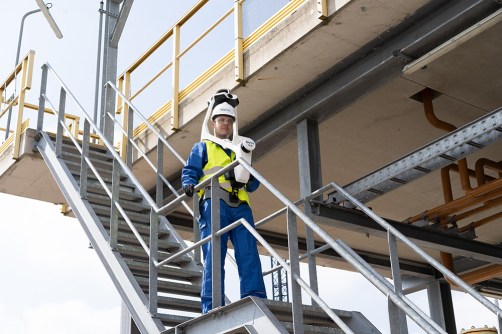 NavVis VLX 3 is equipped with two brand-new, 32-layer lidars that have been meticulously designed and calibrated for the surveying industry to deliver point clouds with low noise, reduced drift, and high detail at range. And with improved SLAM robustness, NavVis VLX 3 is perfectly suited for outdoor projects such as topographic and road surveys, as well as complex indoor environments.
Additionally, NavVis's commitment to reliability and accuracy remains unchanged, so the technology keeps evolving to allow customers worldwide to confidently scan, process and leverage more data, from more sites, for more projects, in less time.
"Our team has worked extremely hard to deliver cutting-edge hardware improvements and enhanced scanning features. We're confident it will exceed our customers' expectations and become the go-to tool that you reach for in your scanning toolbox", says Georg Schroth, CTO and Co-founder at NavVis.
To distribute its new technology to the Australasian market, NavVis is relying on their partnership with Position Partners, Australia's top provider of positioning and machine control solutions for surveying, civil contracting, earthmoving, mining, and building activities.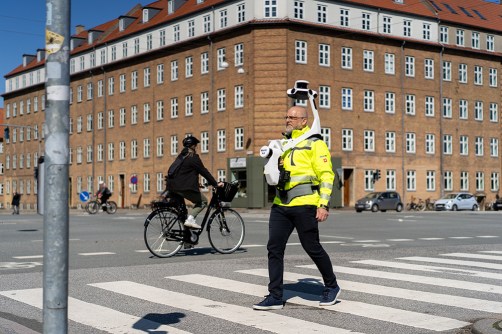 The cornerstone of reality capture: NavVis VLX 3
With a nearly unobstructed field of view, NavVis VLX 3 delivers comprehensive coverage of any environment you are scanning in. Capturing 1.2 million points per second per sensor, geospatial professionals can scan with confidence knowing that their data is accurate and thorough.
NavVis VLX 3 is powered by a unique precision SLAM technology that sets it apart in terms of achieving dependable and highly accurate survey results. The algorithm has been improved to perform even better outdoors and capture the facades of buildings at range, unlocking even more use cases and value-add services for our customers.
With these innovative new features and improvements, users are better able to generate high-quality point clouds of buildings, construction sites, roads, bridges, tunnels, and more. Seamlessly integrated with NavVis IVION, the ultimate platform for spatial data, customers have the foundation of a digital twin for smart collaboration and decision-making to help build the world we want to live in. Overall, this new device is game-changing for laser scanning professionals' foundational, day-to-day projects and will be the centerpiece scanning tool for their lighthouse, trailblazing projects.
"We've always pushed the boundaries of what is possible in dynamic scanning. NavVis VLX 3 is our answer to those who have been putting our technology to the test," says Felix Reinshagen, CEO and Co-founder at NavVis. "What was once deemed impossible in the fields of surveying and laser scanning are now realities, and we are delighted to continue driving the industry forward with the launch of our brand-new device."
Learn more about NavVis VLX 3 and its unparalleled coverage here.
https://www.navvis.com/blog/navvis-introduces-navvis-vlx-3-to-take-reality-capture-to-the-next-level