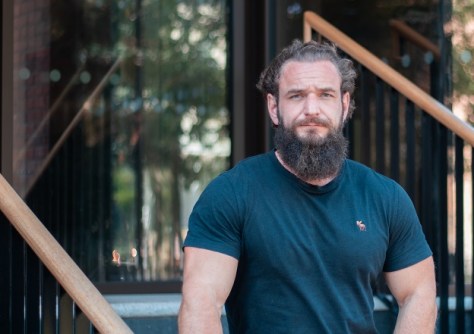 By Tom O'Sullivan
Geospatial technology has the power to be truly transformative. It can solve a whole world of problems, from urban planning and precision agriculture to humanitarian crises and disaster relief coordination.
But it suffers from a chronic lack of recognition and education, which means investors tend to focus their attention — and their money — on opportunities in more visible sectors such as fintech. The geospatial sector is too often reduced to being an underlying component of other sectors, not a standalone industry in its own right. Or even worse, it is completely misunderstood as an overly technical venture.
This has stunted the sector's growth. As Joe Seppi, CEO of Woolpert, has pointed out, Silicon Valley and Wall Street have not considered the geospatial sector as a viable destination for investment, let alone been aware of its existence.
Geospatial technology isn't necessarily 'undervalued'. Take Australia, for example — a country I'm familiar with as I was stationed there on a military exchange. Australia has a strong tradition of surveying, remote sensing and GIS science, and has established a geospatial capacity vital to the functioning of the nation. The USA — the MVP of the geospatial market — is estimated to boast upwards of US$67.13 billion in market revenue from GNSS and positioning technologies. The Asia-Pacific is playing catch-up and is the fastest-growing market in the industry.
Geospatial technology is clearly a highly profitable sector with strong potential for robust future growth. But it's often still not seen as an attractive option for private investors.
That's despite the fact it can unlock billions in economic benefits, spanning cost-saving, revenue generation, innovation and long-term societal investment. But if geospatial technology is to reach its full potential, it is essential that we raise awareness of its current and potential uses.
The recent UK Geospatial Strategy 2030 highlights this issue. One of its core missions is to build awareness of the power of geospatial technology and location data. However, the only way it seeks to do so is through publicising the delivery of geospatial applications — this does not go nearly far enough.
The strategy is a step in the right direction, but it only scratches the surface in addressing the true problem. Europe lags behind the US in the market share, and the UK needs to turbocharge its geospatial ecosystem by showcasing its potential to investors.
Which is precisely why I think the geospatial sector needs a PR overhaul — a well-funded publicity splurge to raise awareness of its huge potential benefits for investors. This should be a unified effort, with both public and private sectors, to thrust the word of geospatial technology through those office doors in Silicon Valley, Singapore, London and Dubai.
This could involve heavily funded publicity campaigns that shake off the sector's associations with military or security operations and shed light on its more purpose-driven applications.
A high-profile IPO in the geospatial sector would also go a long way to addressing some misconceptions and shine a spotlight on the industry.
The global geospatial market is estimated to grow at a CAGR of 13.9% by 2032. There's also huge scope for innovation in the sector as AI and machine learning continue their rise to the top of the tech food chain.
However, this future is only possible with more investment into geospatial technology. The pace of start-ups entering the industry is too slow, the industry is too low-profile, and it is not attracting sufficient interest.
The UK has made its geospatial bed, but the geospatial 'fanatics' such as Australia have an opportunity to become global leaders in the industry.
Tom O'Sullivan is CEO of Animus Bytes, a specialist developer of geospatial tech and apps such as Migrant Watch, which can pinpoint the real-time location of vulnerable migrants in need of rescue at sea. He previously served in the British Army and later founded a boutique cybersecurity consultancy.