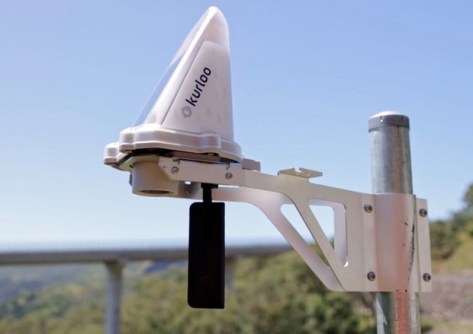 Kurloo is an Australian-designed and -manufactured sensor and processing service that can be permanently installed on ground surfaces or infrastructure to detect and transmit relative 3D displacement for mining and engineering applications.
GNSS and onboard sensors automatically transmit readings to the Kurloo Nest processing platform for near-real-time data analysis and threshold alerts (email or SMS) through a secure, cloud-hosted web interface accessible from any desktop or mobile device.
The Kurloo device comes in two variants —single-band L1 with GPS, Galileo, Beidou and QZSS, and multi-band L1, L2, E5b with GPS, GLONASS, Galileo, Beidou and QZSS for PPP applications. The device has on-board LTE Cat-M1 or Wi-Fi, integrated solar-powered battery (21-day charge life) and accepts over-the-air firmware upgrades.
Kurloo is available as a fully managed Hardware-as-a-Service model though a network of partners in Australia and New Zealand.