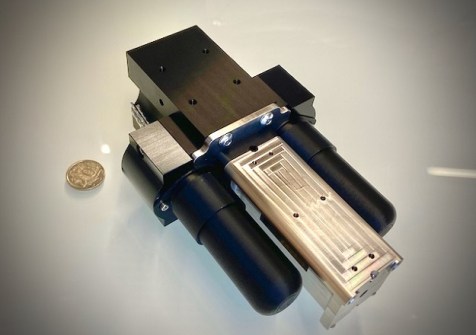 As part of the Australian Space Agency's Moon to Mars initiative, ten organisations and consortia have been awarded more than $40 million to test new technologies.
Adelaide-based QuantX Labs is leading a consortium of industry and academic teams in the KAIROS mission, which will see a next-generation optical atomic clock launched into space. The effort has attracted a Moon to Mars grant of $3.7 million.
The funding means that the clock — originally demonstrated at the Institute of Photonics and Advanced Sensing at the University of Adelaide, and which received initial funding through the SmartSat CRC — will now be converted into a space-ready payload.
At the heart of technology is a compact rubidium optical clock (C-ROC) that can provide better performance than a microwave clock and in a much smaller package.
According to QuantX, it's optical clock "bridges the gap between large laboratory-based frequency standards and lower precision portable standards. This portability combined with cutting edge stability enables a range of new applications from high-precision terrestrial navigation on mobile platforms to its deployment on MEO and LEO PNT constellations."
Successful orbital demonstration of the high-performance clock's capability will open the door to improved navigation in deep space, and possibly as the core of a future timing network to provide a sovereign positioning, navigation and timing solution for Australia.
"This $3.7m dollar grant will unlock a much larger investment that will soon see globally-leading Australian quantum hardware in space," QuantX's Managing Director, Professor Andre Luiten. "We believe that this technology will eventually prove to be benefit to all Australians by providing new navigation and timing services from space".
Prior to the KAIROS mission launch in late 2025, there will be extensive testing and two de-risking launches to validate the robustness of the laser technology in the orbital environment.