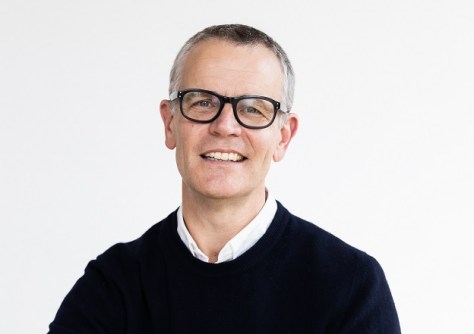 The UK Department for Science, Innovation and Technology has appointed Nick Bolton as the new Chief Executive of the Ordnance Survey, with his term due to begin on 2 October 2023.
Bolton joins the Ordnance Survey from software group Oxford Metrics plc, where he has been CEO since 2005.
"Ordnance Survey is an institution and iconic brand with a global reputation as leaders in mapping, location data and services," said Bolton.
"I am excited to be joining Ordnance Survey and working with the talented teams across the organisation to continue to provide world-leading geospatial services and operate as a profitable commercial organisation."
"I am delighted with the appointment of Nick Bolton as CEO. Nick brings a strong track record of growing businesses in relevant areas of technology enabled services and joins an exceptional established leadership team," said Stephen Lake, Chairman at Ordnance Survey.
"This is an exciting time with our data, services and expertise delivering value and positive impact to government, businesses, and individuals, both in Britain and internationally. Nick's experience driving growth in both existing and new markets is critical in shaping Ordnance Survey's future."
The UK Hydrographic Office (UKHO) has announced the appointment of Rear Admiral Angus Essenhigh as the United Kingdom's new National Hydrographer.
Rear Adm. Essenhigh will be taking on the role of Director, Defence and Data Acquisition at the UKHO, leading the work that the UKHO undertakes within the international hydrographic community and supporting the organisation's efforts to fulfil its public task and ensure Safety of Life at Sea. He replaces outgoing National Hydrographer Rear Adm. Rhett Hatcher, who is retiring after two years in post.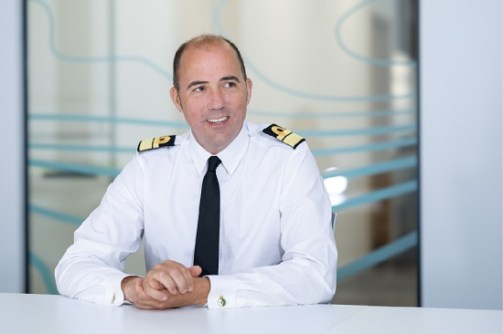 After joining the Royal Navy as a university cadet in 1992, Rear Adm. Essenhigh sailed the world on minesweepers, frigates and an American destroyer. He returned to the UK in 2002 to command two patrol boats. Since then, he has been Commanding Officer of HMS Daring, during which he received the OBE for assisting people in the Philippines affected by Typhoon Haiyan, and captained several vessels, including HMS Protector and the Royal Navy's Fleet Flagship, HMS Queen Elizabeth.
More recently, Rear Adm. Essenhigh held significant roles at the Ministry of Defence, working in International Policy and Plans for the Asia Pacific region. He was also Deputy Principal Staff Officer to the Chief of the Defence Staff. His last role before joining the UKHO was as Commander in the UK Carrier Strike Group, where he operated in the North Atlantic, supporting NATO and the Joint Expeditionary Force.
"I'm very much looking forward to my next venture at the UK Hydrographic Office, working with colleagues in support of defence and the furtherance of Safety of Life at Sea," said Rear Admiral Essenhigh.
"With more than 30 years as a user of hydrographic products at sea, I am passionate about the exciting challenges of this new role and the opportunity to support our users in both the defence community and the commercial shipping fleet with the latest data-driven navigation solutions."
The UKHO has also appointed Vanessa Blake as Chief Customer Officer. Blake is a multi-award-winning customer experience (CX) expert with 25-plus years' experience creating and implementing successful transformation and CX strategies for customer-centric operations.
Blake specialises in growth strategy, change and digital transformation, including strategic thought leadership for end-to-end customer journey transformation and applying artificial intelligence and machine learning to enhance customer environments.
"I'm incredibly excited to join an organisation with such a rich history in navigation and seafarer safety," said Blake.
"The UKHO has a remarkable reputation for unrivalled expertise in hydrography and marine geospatial data and I am excited to work alongside their talented team to further elevate the customer experience and ensure that our solutions meet the evolving needs of our customers worldwide."