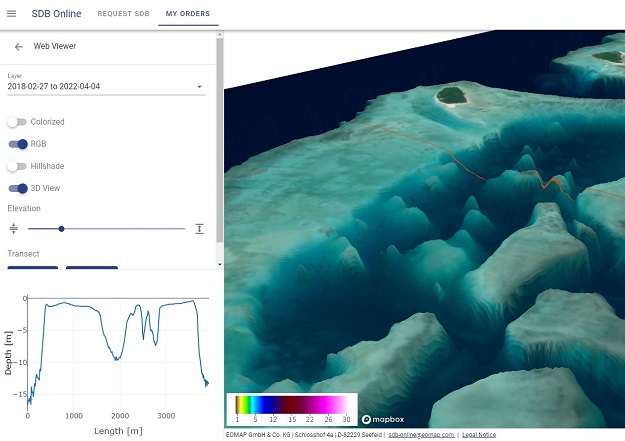 EOMAP has launched SDB-Online, a cloud-based web application for creating high-resolution bathymetric grids for shallow waters using satellite-derived bathymetry (SDB).
According to EOMAP, SDB-Online delivers fast and accurate results without the need for ground control data, processing 10 scenes in less than one hour.
The technology uses multispectral satellite imagery as input, calculating water depth data by inverting for the environmental and physical parameters that describe the sunlight's pathway through the atmosphere and water column.
The analysis creates a gridded bathymetry surface (or underwater digital elevation model) that aligns with ISO and OGC standards. Bathymetric power users can even integrate SDB-Online via API into their own software solutions.