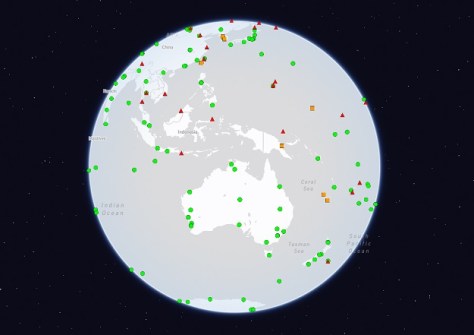 The International GNSS Service (IGS) has released new guidelines for owners and operators involved in the planning and maintenance of IGS tracking network Continuously Operating Reference Stations (CORS).
The IGS tracking network is a collaborative effort comprising CORS managed by various organisations, united under the IGS umbrella.
While acknowledging that flexibility is important, the IGS Infrastructure Committee says that it has established essential standards to ensure consistent, fit-for-purpose data for the global IGS community.
According to the Committee, stability is paramount — especially for reference frame stations supporting the International Terrestrial Reference Frame (ITRF) — and thus to maintain the quality of the network, it has updated the Guidelines for Continuously Operating Reference Stations in the IGS.
As well, a revised process for proposing new IGS stations has been outlined in another document, Procedure for Becoming an IGS Station, which clarifies the responsibilities of contributing organisations.
Candidate new CORS will be reviewed by the IGS Infrastructure Committee, which will consider the station's location, instrumentation, operational characteristics and relevance to IGS projects. Particular attention will be paid to stations supporting multi-GNSS and real-time capabilities.
The IGS is a service of the International Association of Geodesy (IAG), its Global Geodetic Observing System (GGOS), The International Union of Geodesy and Geophysics (IUGG), and a network member of the International Science Council (ISC) World Data System (WDS).