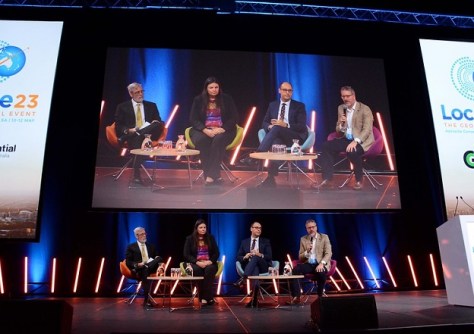 Submissions open on 2 November 2023 for abstracts and workshop ideas for next year's Locate conference, which will be held in Sydney in May.
The Geospatial Council of Australia is encouraging members of the geospatial community to put forward their best ideas for oral presentations and case studies on topics of interest, such as:
Land surveying
Engineering surveying
Hydrography
GIS and data
Remote sensing and photogrammetry
Positioning/geodesy
Locate24 will also feature Tech Talk opportunities, which will be available only to sponsoring companies. These will be run in the Exhibition Theatrette and will provide companies the opportunity to showcase their products, new technology and developments. Tech Talks are subject to approval by the program committee.
Limited places will be available for workshops on Tuesday, 7 May 2024, and these slots, too, are reserved solely for sponsoring companies.
Important dates for abstract submissions:
Submissions open: Thursday, 2 November 2023
Deadline for submissions: Monday, 5 February 2024
Review of submissions: February 2024
Presenters notified of outcome: March 2024
Successful presenters must register by: End of March 2024
Locate24 program release: End of March 2024
Locate is once again offering support for young and emerging professionals (YEPs), students and early career researchers to attend the event. Conference organisers have already secured a number of grants from sponsoring companies, meaning there are even more opportunities available to the YEPs of the geospatial industry.
YEP grant recipients will receive full registration to the conference, including a ticket to the Welcome Reception, a ticket to the awards dinner and attendance of the dedicated networking session. They'll also receive $500 in funding for travel/accommodation support.
Important dates for YEP Grant submissions:
Submissions open: Thursday, 2 November 2023
Deadline for submissions: Monday, 4 March 2024
Submission review: March 2024
YEPs notified of outcome: End of March 2024
Successful YEPs must register by: End of April 2024