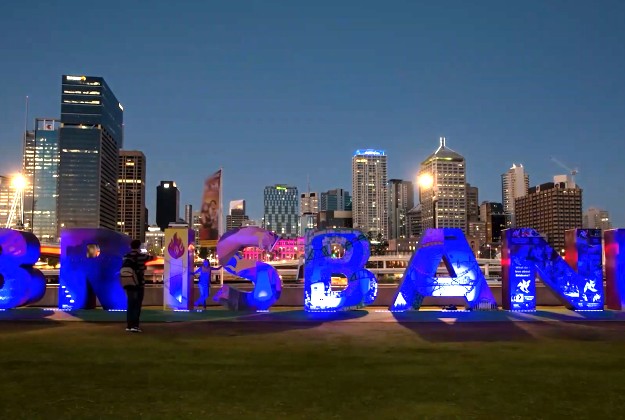 The International Federation of Surveyors' (FIG) prestigious Working Week will be held in Brisbane in 2025, following a successful bid led by Australia's SSSI.
Considered the preeminent global surveying conference, Working Week brings together representatives from all of the world's national surveying associations, along with researchers, government officials and vendor experts.
"Our profession is going through a period of rapid change [and] surveying and geospatial information has never been more important in Australia," said Paul Digney, President of SSSI.
"It plays a vital role in our ability to navigate natural disasters, and is recognised as key to our future growth and development."
"Our bid [for 2025] is predicated on one key goal — to work with FIG to enhance the capacity of our profession to help build a sustainable world," Digney said, adding that SSSI's annual conference "would run in conjunction with the 2025 Working Week… contributing to high delegate attendance and a strong financial return for all."
The theme for the Brisbane event will be 'Surveying and geospatial: Creating resilient solutions for sustainable communities'.
"We developed our theme because we believe in the social responsibility of our profession, not just to harness new technologies and skills, but to contribute to the development of a sustainable world," said Dr Zaffar Mohamed-Ghouse, Immediate Past President of SSSI.
"We have a wonderful opportunity to solve the big problems, to think outside the boundaries of our profession."
The 2025 event will also have a clear focus on expanding the industry's community of skilled workers.
"The next generation is vital to all of our futures," said Roshni Sharma, Chair of SSSI Young Professionals, adding that "we propose to create a Youth Summit, a young ambassador program to run in conjunction with the Working Week".
This will include networking hubs, career seminars, a mentoring program and workshops.
In related news, it was announced at FIG's 2021 conference — running as a virtual event this week from June 21 to 25 — that the location for the 2022 event, a full congress, has been shifted from Cape Town to Warsaw due to the COVID situation. The Association of Polish Surveyors will be the host organisation.
The upcoming FIG global events will therefore be: Warsaw (2022), Florida (2023), Accra (2024) and Brisbane (2025).
To gain some more insight into Australia's successful bid and the behind-the-scenes work that went into it, we spoke with Tony Wheeler, CEO of SSSI.
SS: You must be extremely excited that Australia's bid has been successful?
TW: Yes, SSSI is excited to announce it will be hosting FIG 2025 Working Week in Brisbane at the Brisbane Convention & Exhibition Centre (BCEC). The conference will run concurrently with Locate25.
With the demonstrated success of delivering previous FIG congresses (Melbourne in 1994 and Sydney in 2010) we are confident that we can raise the bar even higher this time to provide both a technical and social program of the standard required for a premier international conference.
SS: There must have been a lot of teamwork involved?
TW: A lot of people have been involved with this bid and their input has been highly valuable. Of course there is always a small group of staff and volunteers who carry a significant part of the load. We also established a strong relationship with BCEC, who were part of the bid team; their ongoing inputs contributed greatly to our success. Brisbane has experienced an unprecedented infrastructure boom over the last five or so years, making it a living lab of surveying and spatial technologies in action.
SS: Is the FIG Working Week considered a sort of 'Olympics' of the surveying world, in terms of status?
TW: Absolutely. FIG has around 250,000 members worldwide, so hosting this event is prestigious for Australia. It's also a stimulus for our local economy, both in terms of the immediate impact of the conference as well as the stimulus and lasting impact of ideas, processes and technology from leading international markets on our surveying and spatial sector.
SS: How long had Australia been working on this bid and who was involved?
TW: We had originally intended to bid for 2023 Working Week and attended FIG 2019 in Vietnam (after submitting a successful pre-bid document earlier that year) to lobby and gather information about lodging the final bid. While there it became apparent that bidding against the US for that year would have been counterproductive, as they had bid twice before and been unsuccessful — it had been more than 15 years since the event had been hosted in the USA.
We therefore decided not to bid for 2023 and switched our attention to 2025 instead. So it has been a fairly long bid process, with a flurry of activity over the last six-or-so months to maximise our chances of success.
SS: In a normal year, how many people would be expected to attend a FIG Working Week?
TW: When we last hosted a full congress in 2010 in Sydney we attracted 2,200 delegates from 100 countries — the largest attendance at a FIG event at that time. The first event we hosted was FIG 1994 in Melbourne which also was a full Congress. I believe there were 1,600 delegates at that event — it was reported at the time to be the best international FIG congress ever.
There is now very little difference between the full congress and the working weeks in terms of content and attendance, other than that the election of the new FIG president takes place at congresses every fourth year. Attendances over the last decade have ranged from 800 to 3,000 for the working weeks. The location has a strong bearing on the attendance.
SS: What happens now and what is the timeline?
TW: The local organising committee will be formed and it will work closely with the Locate organising committee, as it our intention and commitment to combine the two events. We will begin the process of appointing the local organising committee in August this year. There will be common members for both the FIG 2025 Working Week and Locate25 organising committees.
Stay up to date by getting stories like this delivered to your inbox.
Sign up to receive our free weekly Spatial Source newsletter.