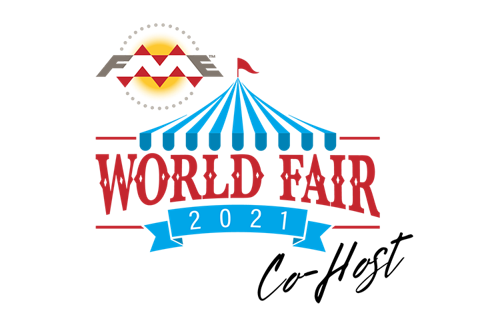 1Spatial, the global geospatial software and solutions company, is pleased to announce that it will be co-hosting four sessions at this year's FME World Fair on the 7th, 11th, 12th and 13th May. We invite you to register for the FME World Fair now.
Although the essence of the World Tour is at the heart of the World Fair, this event is nothing like you've seen before from Safe Software and 1Spatial. Going fully virtual over the course of nine days for the first time, you will be able to connect and engage thousands of FME users, experts, and partners from across the globe to inspire, enchant, unite, motivate others with what they have accomplished using FME.
During the event, you'll still discover the best tips & tricks, newest updates, and innovative ways customers are using FME. The ability to network and interact with FME users, experts, and partners from around the world will be a delightful highlight, with many creative and fun ways for attendees to connect and participate.
Andrej Mocicka, Country Manager Australia commented: "Following on from last year's quick and successful response to the pandemic, where the FME World Tour went Virtual and 1Spatial ran localised virtual FME WT events. With everybody's safety in mind, Safe are running the World Tour event virtually again… but with a fun twist of it being the World Fair. We are pleased to be able to participate in this year's event with Safe and look forward to the opportunity to connect with you and our ever-increasing FME community."
"We will have four 1Spatial Australia online sessions, where you will be able to join us to: Learn more about what 1Spatial and FME has to offer; Hear about interesting case studies from our customers; Learn some really cool tips and tricks to help you get the best out of FME; Join our FME accredited technical team for Q&A sessions and join in some of the fun that will be on offer."
Ardi Bakhitiary, Channel Account Manager, Safe Software said:
  "We are very excited to host our very first virtual FME World Fair and delighted to be supported and joined by 1Spatial Australia.
"This virtual World Fair will provide attendees with the fun and interactive opportunity to collaborate, share ideas and learn about ways of being able to leverage FME. I am positive that after attending 1Spatial Australia's World Fair sessions you will understand why FME is the answer to solving your data challenges. Enjoy the show!"
Registrations are now open, so don't put it off… register NOW and be the ringmaster of your data."
The event is free and open to those considering FME, as well as new and existing users. For those of you that enjoy collecting the usual FME World Tour swag, you are in luck; The more you engage, participate, and have fun at the FME World Fair, the higher your score and the more chances you'll have of winning prizes!
More information on the full schedule and activities will be available shortly, but in the meantime, registration is now open!