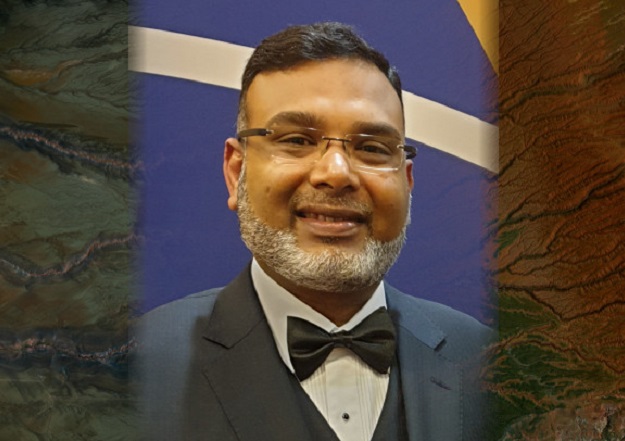 The Open Geospatial Consortium (OGC) has announced the election of Dr Zaffar Sadiq Mohamed-Ghouse to its board of directors.
"Aligning geospatial data innovation and utility across industry, academia and government is OGC's calling," said Jeffrey Harris, Chair of the OGC board of directors.
"Zaffar is a geospatial rainmaker whose broad first-hand experience will bring important insights and marketplace understanding to the OGC Board. His expertise across a variety of use-cases will allow OGC to optimise our prioritisation of consortium activities."
"I deem it a great privilege and honour to serve the Open Geospatial Consortium as a Board Director," said Mohamed-Ghouse.
"I look forward to harnessing my experience and contributing to diverse discussions that continue to develop a sustainable and viable OGC of benefit and positive impact to the geospatial community."
Mohamed-Ghouse is a renowned geomatic scientist, engineer and global industry leader who recently became senior advisor for strategy and innovation within Woolpert's geospatial leadership team, based in Melbourne.
He has over 25 years of experience in the geospatial industry as a trusted advisor to several global governments, institutions, and private organisations and in developing geospatial master plans, standards, governance, strategies, policies, architectures, data models, data infrastructure, business cases and roadmaps.
Mohamed-Ghouse holds appointments as professor at academic institutions in Australia and India, serves on many international and national boards, journal editorial committees and scientific committees.
Stay up to date by getting stories like this delivered to your inbox.
Sign up to receive our free weekly Spatial Source newsletter.