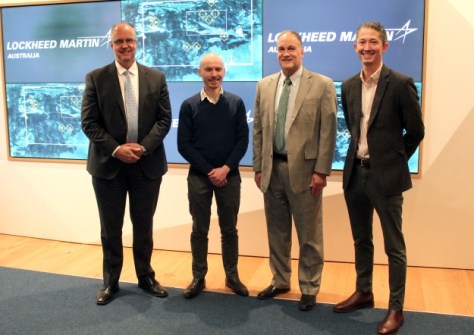 Lockheed Martin Australia has announced a 12-month sponsorship of the Melbourne Space Program (MSP), a not-for-profit project that aims develop Australia's future space leaders.
MSP identifies and collaborates with exceptional tertiary students from various disciplines, including engineering, business and law, and provides them with educational experiences in complex technology projects.
"We are proud to be sponsoring the Melbourne Space Program, an organisation whose ground-breaking work closely aligns with Lockheed Martin Australia's values of innovation and excellence," said David Ball, Lockheed Martin Space Regional Director, Australia and New Zealand.
The goal of the program is to engage students in every lifecycle phase of a space project. They are encouraged to leverage technology, not only as a tool but also as a catalyst to spark their passion, build real-world experience, and develop innovative solutions aligned with industry trends.
"We are delighted to partner with Lockheed Martin Australia, a company with such a significant legacy in space, to shape our nation's innovators," said Maxwell Jones, CEO, Melbourne Space Program.
"By offering our members challenges beyond the scope of a typical university curriculum, we aim to develop individuals who will drive significant positive change in technology sectors around the globe."
You can read more about Lockheed Martin Australia's outreach and educational activities in our interview with David Ball.