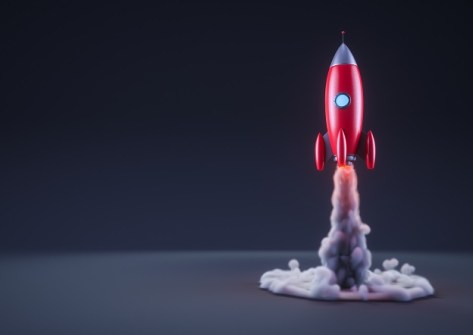 The cancellation of Australia's $1.16 billion National Space Mission for Earth Observation (NSMEO) has been condemned by the nation's peak space body.
According to the Space Industry Association of Australia, the scrapping of the program — for "budget repair" purposes according to the federal Industry Minister, Ed Husic — is "an own-goal for the Albanese government's nation-building agenda".
Jeremy Hallett, SIAA Chairman, said that "Space infrastructure provides 60% of data measurements critical to assessing climate change, can detect and monitor natural disasters, provides signals and timing fundamental to transport and agriculture, and is critical to providing defence surveillance of the waters around Australia".
"As a whole-of-government program, the National Space Mission for Earth Observation (NSMEO), would have provided sovereign Australian satellites to provide this data precisely when needed by government agencies and departments, including the Bureau of Meteorology, Geoscience Australia, and Defence," Hallett added.
"The mission would have showed international partners that Australia is serious about contributing international efforts to measure and mitigate the effects of climate change which severely threaten our immediate region."
Geospatial Council of Australia CEO, Tony Wheeler, said few people realise Australia has almost no remote sensing satellites of its own and relies on foreign owners to allow our nation to buy data.
"We have only a few communications satellites, some recently launched small satellites providing IoT data and a few experimental CubeSats from universities. Australia owns no satellites that routinely provide the Earth Observation images or Position, Navigation and Timing (PNT) data," Wheeler said.
"For the foreseeable future, Australia will have to continue to rely on the goodwill of foreign owners to allow us to buy data from their satellites, a sovereign risk and critical vulnerability."
Wheeler said that while the Geospatial Council of Australia is disappointed with this potential setback to geospatial industries, it is optimistic about Australia's ability to continue to pursue the development of the space and spatial sectors for the benefit of the nation.
The recently released extended version of the 2030 Space+Spatial Industry Growth Roadmap highlights the critical role the space and spatial sectors have in both driving growth in these key economic sectors, as well as planning and mitigating the effects of a changing climate on our natural and built environments, and our lives.
"The Geospatial Council is committed to working with government at all levels to ensure Australia's national interests, including space and geospatial industry sustainability, national economic growth, and productivity improvements remain a priority when it comes to access to space-derived geospatial information," Wheeler said.
Hallett said that while the SIAA welcomes recent Moon to Mars grant awards and looks forward to seeing the Government's National Reconstruction Fund commence operations in the coming years, "it cannot be overlooked that every major economy in the world is investing in sovereign space capability because they can see where the future is headed and how critical space infrastructure underpins security, the economy, and climate measurement and mitigation. Space is a critical part of the government's discussions as part of AUKUS and the Quad".
"We call on the Prime Minister and Industry Minister to provide leadership on Australia's national plan for space, and how our country will remain competitive in coming years as more of the world moves into orbit to advance their economy, security, and climate," he said.