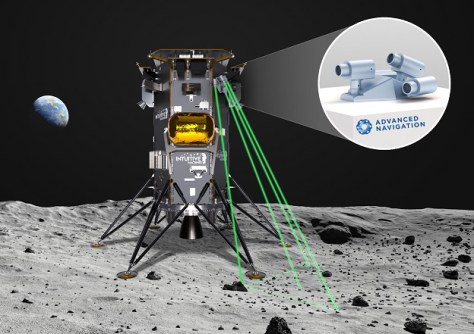 Advanced Navigation has been awarded a $5.2 million 'Moon to Mars Initiative: Demonstrator Mission Grant' by the Australian Space Agency, to support NASA's endeavour to explore the Moon and Mars.
The company will use the grant to push development and production of its light detection, altimetry and velocimetry (LiDAV) technology and deliver a space-qualified LiDAV sensor called LUNA (Laser measurement Unit for Navigational Aid) to US-based space systems company, Intuitive Machines, as part of NASA's ongoing Commercial Lunar Payload Services (CLPS) program.
Project LUNA will be demonstrated on board Intuitive Machines' Nova-C lander during its descent to the lunar surface. Following this demonstration, LUNA technology will be offered commercially for integration into landers from 2025–26.
"Our work with Intuitive Machines will enhance Australia's sovereign Space capabilities, further unlock the commercial space economy, and ignite a new era of innovation as we push the boundaries of scientific discoveries and exploration on the Moon and beyond," said Xavier Orr, CEO and co-founder of Advanced Navigation.
Based on more than a decade of R&D at the Australian National University, LUNA delivers precise three-dimensional velocity and altitude information relative to the lunar surface. LUNA will be able to serve as a primary navigation input when visual reference systems are not available, or cameras fail due to lack of light, dust and other obscurities.
Advanced Navigation will collaborate with Australian Astronomical Optics at Macquarie University to design, fabricate, and space-qualify LUNA's optical head assembly. Advanced Navigation will also be supported by Australian company Transparent Earth Geophysics for comprehensive flight test campaigns, and to explore terrestrial applications of LUNA for airborne gravimetry and precision navigation of airborne vehicles when GPS is unavailable or unreliable.