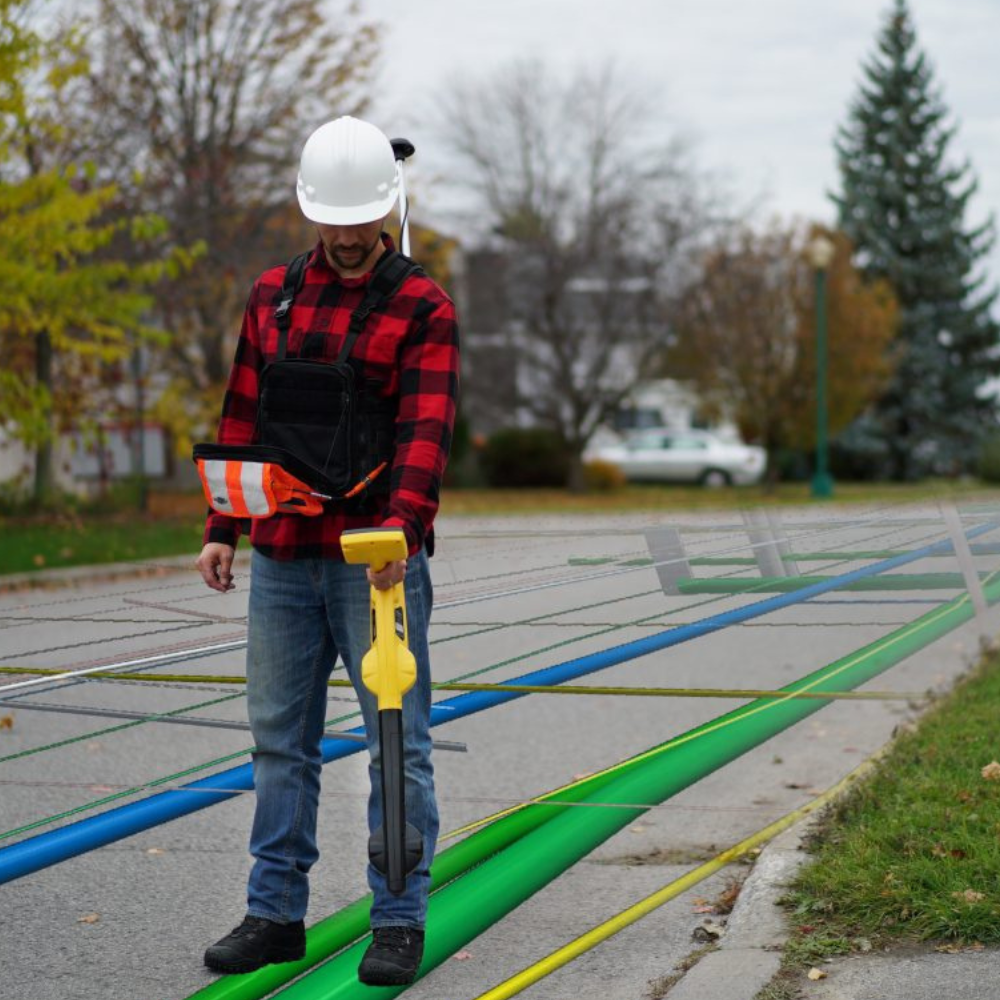 Recent innovations have enabled operators without survey qualifications to accurately map underground resources. Some training is required because while the equipment can be easy to operate, different differential services can produce different locations. This means that even with high accuracy, the actual coordinates may be in a different location than your asset management system or GIS.   
GNSS technology has proven to be a powerful tool for mapping these features accurately and efficiently. In particular, there are now smaller, more efficient, more accurate, and lighter receivers that are easy to use. Recent improvements include moving from GPS (single constellation) to GNSS (four or more constellations), dramatically increasing performance and accuracy, especially in challenging environments. While GPS alone averaged nine satellites in view, GNSS can average over 40, adding to the geometric strength of the positioning solution. Additionally, with the expansion of  mobile coverage, GNSS users now have better access to CORSNet in many more locations.  
Advanced GNSS receivers such as Eos-GNSS Arrow (available from 4D Global) can now access the new Australian/New Zealand satellite augmentation system called SouthPAN. SouthPAN offers free sub-meter accuracy for single frequency and multi-frequency compatible receivers in Australia and New Zealand. Not all recipients can currently use SouthPAN, and those that can require specific configuration in order to use the service. Ultimately, three service levels up to 100mm will be available for multi frequency compatible receivers.  
GNSS technology has proven to be a powerful tool for mapping underground infrastructure resources. However, challenges such as urban canyons or vegetation must be addressed to ensure data quality and reliability. To get the results you require, consult with an experienced GNSS solution provider to ensure the hardware is set up correctly from the start of the project. 
4D Global's Peter Terrett has more than 35 years of experience in providing space-based positioning solutions. 
Contact us to help you map and manage your world – 4D Global
(03) 9466 5255