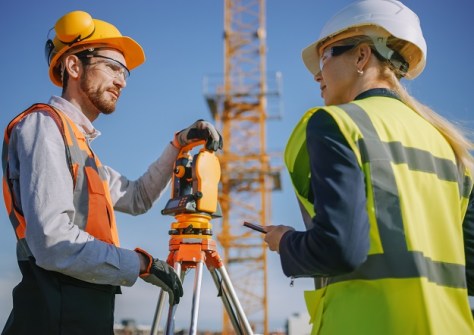 The Geospatial Council of Australia (GCA) has announced improvements to its Engineering Surveying Professional – Australasia Pacific (ESP-AP) certification assessment, with the aim of ensuring the certification remains the benchmark in engineering surveying.
Changes to the Assessment include:
A streamlined and simplified application process with an updated candidate guide, as well as an updated application form.
An updated competency framework that is more closely aligned with the changing demands of the geospatial industry.
Certification applications can now be submitted three times per year, in March, July and November.
The maintenance of an annual continuing professional development (CPD) submission remains a prime focus, with membership of GCA encouraged. Fifteen CPD points must be accrued annually to retain certification, with at least five of those points related to engineering surveying.
"We are pleased to announce these enhancements to the ESP-AP certification, as they underscore our unwavering dedication to promoting excellence within the geospatial professions," said Paul Digney, Acting President at the Geospatial Council of Australia.
"These changes demonstrate our commitment to elevating the standards in engineering surveying and ensuring that our certification truly aligns with industry standards."
According to Tony Kirchner, Director at Queensland's Department of Transport & Main Roads, "Industry professionals understand the value of the ESP-AP certification".
"GCA's latest enhancements will make a profound impact, solidifying expertise in engineering surveying and boosting career credibility," Kirchner said.
The next ESP-AP intake is open until 13 November 2023.