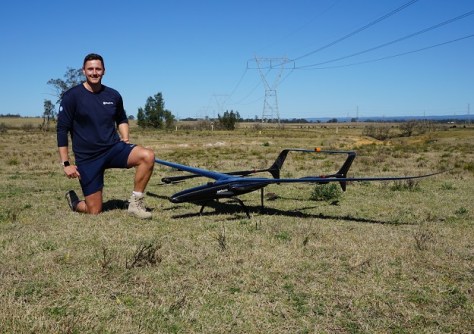 Carbonix has partnered with international drone operations firm, Skyports Drone Services, to scale the former's beyond visual line of sight (BVLOS) operations across Australia using its long-range VTOL aircraft.
In the first phase of the partnership, Skyports Drone Services will embed pilots within Carbonix, operating regular data acquisition missions for the latter's energy infrastructure and mining partners.
The pilots will help enhance Carbonix' capabilities and improve operating procedures.
"We're really excited to be partnering with an experienced and trusted global operator," said Carbonix' CEO, Philip van der Burg.
"Skyports Drone Services fills a gap with their scalable end-to-end operational experience in flying fixed-wing VTOL UAVs. We look forward to having their pilots enhance our BVLOS capabilities and forging a lasting partnership that sees both companies exchange knowledge and expertise."
Since commencing the partnership, Skyports Drone Services has supported Carbonix on more than 85 long-range missions, covering more than 1,500 kilometres across Australia.