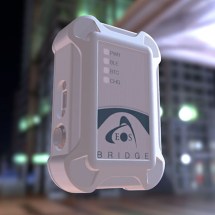 While there are still devices incompatible with iOS, Eos Positioning Systems (Eos) continues to innovate, releasing the all-new Eos Bridge.
This remarkable 150-gram, pocket-sized device makes it easier to connect to almost any external instrument. The Eos Bridge offers various connectivity methods for as many devices as possible: first method, connection of non-iOS Bluetooth to Apple iOS devices; and second method, connection of instruments with serial ports to iOS, Android and Windows devices via Bluetooth.
Whether you work with iOS or non-iOS devices, you can work seamlessly with the available Eos Bridge accessories. The Eos Bridge can be clipped to a belt, mounted to an instrument or placed inside your pocket. But notwithstanding its light weight, it is also powerful — from 48 to 72 hours of battery use.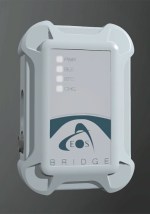 4D Global is the authorised distributor of Eos Arrow series in Australia. Peter Terrett, the Director of 4D Global, is a subject matter expert on GNSS/GPS with more than 35 years of experience in the industry. For more information and enquiries, contact:
4D Global Pty Ltd
Suite 22/2 Enterprise Drive
Bundoora  VIC  3083
Australia
+61 (03) 9466 5255