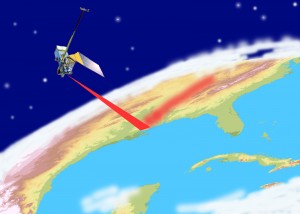 In conjunction with the German Aerospace Center (DLR) and CRC for Spatial Information, RMIT University will be hosting an international summer school in the area of remote sensing technologies. Leading experts from the DLR will deliver the course from Mon 11 – Thu 14 February.
Please find a direct link to the event in CRCSI's website here.
or the PDF online here.
Requirements
Participants should have completed at least 3 years of a relevant undergraduate course that has covered the following areas/topics. Digital signal and image processing, systems and sampling theory (2-D), and be familiar with the Fast Fourier and Laplace Transforms.
Price
Industry Professionals: $1 975
University Students: $650
Date
Monday 11 February 2013 – Thursday 14 February 2013
(four-day course)
Time
9.30 am – 5.30 pm
Venue
Swanston Academic Building
Level 8, Room 10
445 Swanston Street, Melbourne
www.rmit.edu.au/about/campuses
Contact details
Dr. Peter Moar
Tel. +61 3 9925 1817
Email: peter.moar@rmit.edu.au
Or visit http://www.crcsi.com.au/Events/Remote-sensing-Summer-School.