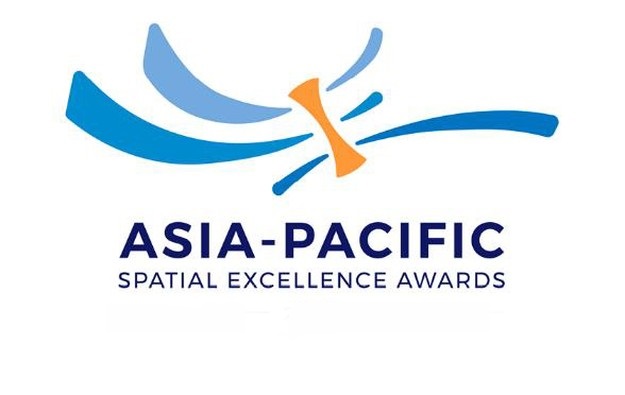 Nominations are now open for the 2022 Asia-Pacific Spatial Excellence Awards (APSEA), which will recognise individuals and organisations with the surveying and spatial community.
The categories for the Individual awards are:
Professional of the Year Award*
Future Leader of the Year Award*
Diversity & Inclusion Award
Educational Development Award
Postgraduate Student Award
Undergraduate Student Award
(* Open to current members of SSSI, SIBA|GITA or S+SNZ only.)
Companies or project teams can be nominated for the following Industry:
Community Impact Award
Award for Environment and Sustainability
Award for Innovation — Small Business
Award for Innovation — Medium to Large Business
International Partnership Award
Award for Spatial Enablement
Award for Technical Excellence
Workforce Development & Inclusion Award
Two new special award categories have been instituted for the 2022 awards. The first is the Bruce Thompson Award, celebrating the innovation and dedication of the late Bruce Thompson, who was Executive Director of NSW Spatial Services and an outstanding leader in the Australian spatial industry. This award will recognise an Australia-based individual from any part of geospatial science (public sector, private sector or academic) who has demonstrated innovation, enthusiasm and commitment that has resulted in a positive impact on the industry.
The second special award is the Hydrographic Excellence Award, which is open to any Australia- or New Zealand-based hydrography-qualified individual or team. For this award, the project or key achievements should have taken place primarily in the 12 months prior to nomination; however, in cases where project details cannot be released within one year, nominations for earlier projects are allowed. This award aims to recognise hydrographic projects and field work that reflect hydrographic excellence, and which deliver best practice, either ashore or afloat.
Nominations for all the awards close on Monday, 18 July 2022. Nominators should read the 2022 APSEA Nomination Kit before commencing the process.
The winners of the 2021 APSEAs were announced recently during the Locate22 conference in Canberra. Details of previous years' winners can be found on the APSEA website.
For any queries, contact SSSI APSEA Coordinator Katie Le Miere on katie.lemiere@sssi.org.au.
Stay up to date by getting stories like this delivered to your inbox.
Sign up to receive our free weekly Spatial Source newsletter.