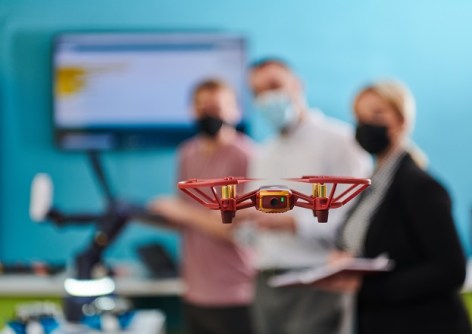 Nominations are open for the She Maps Geospatial in Schools Awards, which seek to recognise the "engaging, creative and innovative contributions" of outstanding Australian teachers and students.
The awards will be presented in three categories:
The She Maps Outstanding Geospatial Student Award
The She Maps Emerging Geospatial Teacher Award, and
The She Maps Innovative Geospatial Teacher Award
The awards aim to recognise high achievement in geospatial learning and teaching, highlight students and teachers who are making a contribution to geospatial learning beyond the classroom, and profile students and teachers who are active within geospatial learning and making active connections with the geospatial industry.
The Awards are endorsed and supported by the The Surveyors' Trust and the Geospatial Council of Australia (GCA).
Award recipients will win a visit to the Locate conference in Sydney in 2024, including a travel and accommodation subsidy, a full-Day Two access pass and an invitation to the exclusive industry gala dinner. The student award recipient will also receive a travel subsidy for an adult chaperone.
The GCA will take the award recipients on a tour of the Locate exhibition, providing an opportunity to make industry connections and see the latest geospatial technologies. Each Teacher Award recipient will also receive a She Maps one-year individual teacher membership.
Nominations close on 30 September 2023. Individuals can nominate themselves or can be nominated with the endorsement of their school principal.