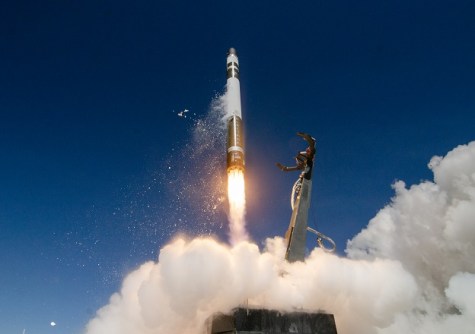 By Jonathan Nally
The New Zealand Government has launched a new National Space Policy, as the country looks to capitalise on its strengths and opportunities in the global space sector.
A 2019 report from Deloitte showed that the New Zealand space sector contributed NZ$1.69 billion to the nation's economy and supported 12,000 jobs in 2018–19.
"Our space sector is growing rapidly. Each year New Zealand is becoming a more and more attractive place for launches, manufacturing space-related technology and conducting space science and research," said Economic Development Minister, Barbara Edmonds.
"With the launch of our National Space Policy, we're presenting a clear and connected picture of New Zealand's space interests to the world.
The Minister added that the Policy "identifies stewardship, innovation, responsibility, and partnership as key values for New Zealand in space. Harnessing these values will inform space-related engagements, policy creation and strategies across government."
The Policy set out a range of overarching objectives that include growing an innovative space sector, protecting and advancing national security and economic interests, and modelling sustainable space and Earth environments.
New Zealand has a number of advantages when it comes to space-related operations, including having one of the world's largest ranges of launch azimuths.
The Policy says that New Zealand is a "a good location for ground-based space infrastructure, and testing remote sensing space technologies on our varied landscape" and has "research and development expertise across the space value chain (from manufacture to end use) including… remote sensing data analytics…"
The Policy also acknowledges the key role played by space technologies to "protect and advance New Zealand's national security interests".
"Space-based capabilities deliver a wide range of essential services that underpin daily life in New Zealand, including: communications, navigation, remote sensing, Earth observation, weather services…," the Policy says.
The Policy sets out justifications for:
Promoting and protecting New Zealand's interests through permitting space technologies
Promoting the responsible uses of space internationally
Partnering with like-minded launch states to adopt peaceful, responsible and sustainable space practices
Collaborating internationally to increase New Zealand's influence and capabilities in the global space sector, and
Modelling sustainable space and Earth environments.
The release of the Policy "is an important milestone in our space journey as it provides an overview of New Zealand's values and objectives to guide future space-related policies and regulation," Minister Edmonds said.
"This is an ongoing conversation. We will continue to engage with stakeholders and industry, and I look forward to seeing the impact that this policy will have for New Zealand as we pave the way internationally for an innovative and responsible space sector."