Oct
25
Tue
14th Australian Space Forum

@ Adelaide Convention Centre
The Andy Thomas Space Foundation is looking forward to welcoming a global audience to the 14th Australian Space Forum, which will be held on Tuesday, 25 October 2022 at the Adelaide Convention Centre in South Australia.
Supported by the Australian Space Agency, the South Australian Space Industry Centre and SmartSat CRC, the Forum will provide an opportunity to stimulate ideas, share information about emerging technologies and network with influential space sector leaders and the broader community.
Participants can attend in-person, or virtually through the event's global interactive platform.
Forum sessions will include international panels covering highly pertinent topics that shape our industry:
Earth Observation: The National Space Mission for Earth Observation is a major investment that will expand Australia's capability in designing, manufacturing and operating space- and ground-based systems.
Optical Communications: A quantum leap in Australia's secure and high-bandwidth communications to connect the world and beyond.
Foundation Services Rover: Exploring remote operations and autonomous systems by building on Australian expertise in the resources and mining sectors for the collection of lunar soil (regolith).
Nov
22
Tue
2022 Southern Space Symposium

@ Hotel Realm, Canberra
Nov 22 @ 9:30 am – Nov 23 @ 5:00 pm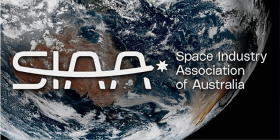 Presented by the Space Industry Association of Australia, the Southern Space Symposium brings together space industry experts and decision-makers from across Australia.
This year's Symposium will connect the space industry together with government and parliament for two days to help shape the future agenda of Australian space's aspirations.
Participants will include federal government departments and agencies, international agencies and missions, defence and space prime contractors, listed space companies, academic and research organisations, small and medium enterprises, space start-ups and individual space professionals.