When:
15 April, 2024 – 18 April, 2024
all-day
2024-04-15T00:00:00-10:00
2024-04-19T00:00:00-10:00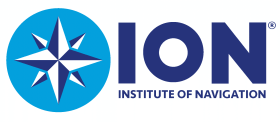 The Institute of Navigation's (ION) Pacific PNT Conference is a global event dedicated to the cooperative development of positioning, navigation and timing technology and applications.
The conference attracts policy and technical leaders from Japan, Singapore, China, South Korea, Australia, the United States and many other countries, who meet to discuss policy updates, receive program status updates and exchange technical information.
The conference will cover a wide range of topics:
GNSS policy/status
Polynesian navigation
Aircraft navigation and surveillance
Algorithms and methods
Alternative navigation and signals of opportunity
Aviation applications of GNSS
Challenging navigation problems
Emerging PNT consumer applications
GNSS-R and GNSS-RO for environmental monitoring
High-precision GNSS correction and monitoring networks
Inertial navigation technology and applications
Interference and spectrum
Ionosphere monitoring with GNSS
Natural hazards detection and other remote sensing applications
Time and frequency distribution
Space navigation technologies
Substantial discounts are available for early registrations.