When:
23 May, 2023 @ 9:00 am – 1 June, 2023 @ 5:00 pm
2023-05-23T09:00:00-04:00
2023-06-01T17:00:00-04:00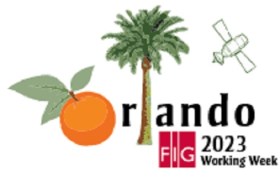 The overall theme for the FIG Working Week 2023 will be 'Protecting our world, conquering new frontiers,' which refers to the importance of looking ahead and discovering what will be needed in the future for our profession and at the same time make sure to preserve what works well today.
The FIG Working Week 2023 will give passionate professionals the opportunity to:
Learn globally, with participation from around 80 to 90 countries.
Learn across silos, from other countries, industries and professional roles, with sessions and representation from the broad range of surveyors and geospatial experts.
Make impacts on careers, organisations and communities.