Jun
21
Tue
ROTORTECH 2022

@ Royal International Convention Centre, Brisbane
Jun 21 @ 8:30 am – Jun 23 @ 5:00 pm
The ROTORTECH 2022 Helicopter and Unmanned Flight Exposition is the premier industry event for the Helicopter/Rotary Wing and RPAS/UAV/eVTOL community in Australia, New Zealand and the Indo-Asia-Pacific region.
The event provides a vital interface between industry, regulators and government, including:
Operations and safety presentations
Industry conferences
Industry exposition showcasing the products and services of helicopter and unmanned flight related companies
ROTORTECH 2022 will host conferences by the Australian Helicopter Industry Association (AHIA) and Australian Association for Uncrewed Systems (AAUS) and feature presentations by key rotary and unmanned systems industry experts from Australia and the Indo-Asia-Pacific region.
Sep
6
Tue
Commercial UAV Expo

@ Caesars Forum, Las Vegas, USA
Sep 6 @ 8:30 am – Sep 8 @ 5:00 pm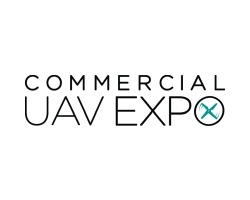 Commercial UAV Expo, September 6-8 in Las Vegas is the premier event for the commercial drone industry focusing on the integration/operation of commercial UAS.
The event will feature exhibits and demonstrations by UAS solutions providers; keynotes, panel discussions, and presentations with interactive Q&A and chat; AI-powered networking; and more.
Industries covered include Construction; Drone Delivery; Energy & Utilities; Forestry & Agriculture; Infrastructure & Transportation; Mining & Aggregates; Public Safety & Emergency Services; Security; and Surveying & Mapping. It is presented by Commercial UAV News and organised by Diversified Communications.
Use code SAVE100 for a US$100 discount and/or FREE expo admission.
Nov
14
Mon
World of Drones and Robotics Congress 2022

@ Brisbane Convention and Exhibition Centre
Nov 14 @ 8:30 am – Nov 15 @ 5:00 pm